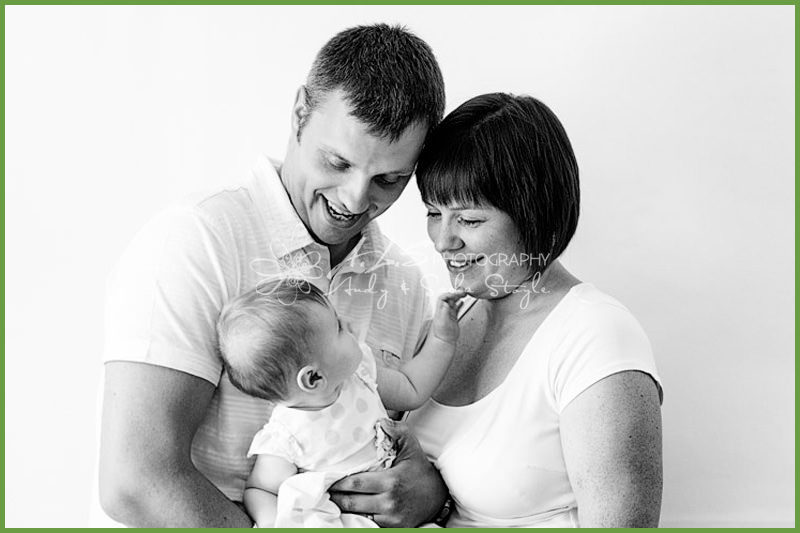 Home Family Portrait Shoot
We love meeting new families and little 6 month old Sarah certainly made it a lovely experience!  Her Mum & Dad, Ruth & Andrew said she was a real smiler and she didn't disappoint.  Sarah got used to us pretty quickly, probably helped by the fact that we were in the comfort of her home so she was surrounded by everything familiar.  The natural light from their living room window was perfect and their white tub chair provided the best support for her, although she is sitting by herself she is a real wriggler so can topple over!  We captured so many expressions in a short space of time, there are some lovely ones of the three of them too!
Our style of portrait photography is a mix of documentary photography, unobtrusively capturing moments in a natural environment where the children feel comfortable.  For a further look at our images of our South Wales Portrait photography, please have a look at our Gallery or other Blog Posts and if you have any questions about our services don't hesitate to leave a comment below or contact us.