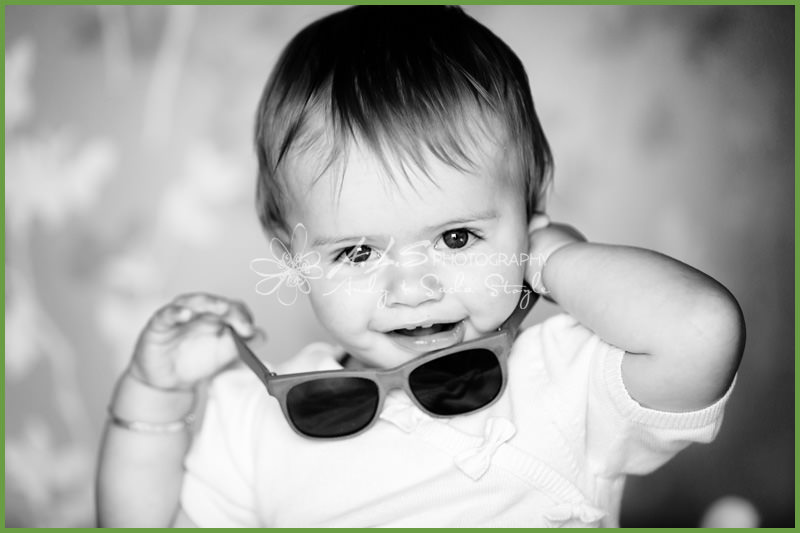 South Wales Portrait Photography
It was sooo fab to see'The Doorhof's again, this time to photograph their little girl Mia who was 11 moths old!  We photographed Hayley & Paul's wedding in 2008 at The Cwrt Bleddyn Hotel, near Usk and it is a real compliment to be asked to photograph them again and again as their family grow and to capture them at different stages, along with their cousins and the rest of the family.  We photographed Ethan at the beach the last time, and we started outside their house this time but Mia was happier jumping on Mum & Dad's bed!  The room was lovely and light and their wallpaper provided a lovely back drop for the portraits.  Our favourite photographs are the ones with the sunglasses, a view shared by Hayley & Paul!
Our style of portrait photography is a mix of documentary photography, unobtrusively capturing moments in a natural environment where the children feel comfortable.  For a further look at our images of our South Wales Portrait photography, please have a look at our Gallery or other Blog Posts and if you have any questions about our services don't hesitate to leave a comment below or contact us.