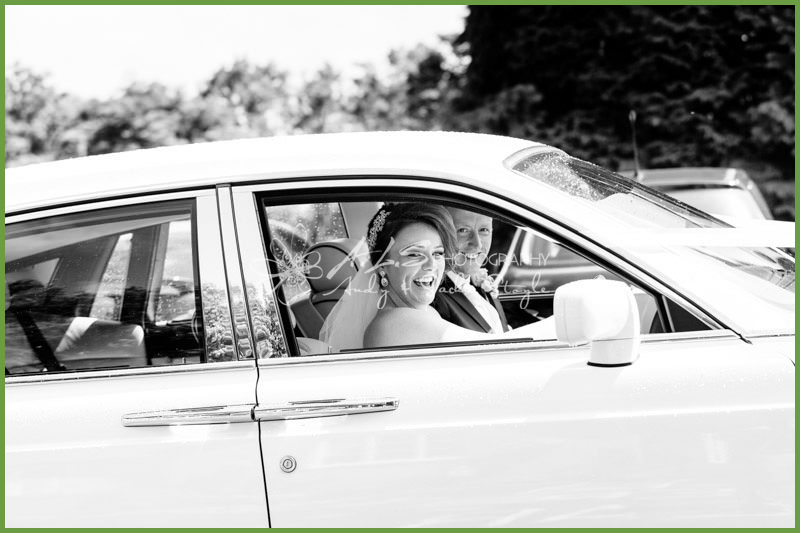 Coed Y Mwstwr Wedding Photography
Here are a few of our favourite images from the wedding of Lauren & Chris!  It all started with a proposal on a Caribbean Cruise and the destinations visited on the cruise provided their table names for the Wedding Reception!  Lauren got ready in her parent's house with her Bridesmaids and Mum having their finishing touches to their Make up, expertly applied by Victoria from MAC in the Capitol Centre in Cardiff.  Conveniently Chris was getting ready in their home which is just around the corner so we went to catch the boys finishing their preparations, doing up ties adding cufflinks and having a glass of fizz!   Lauren had her Maid of Honour and two Bridesmaids to help her in to her dress which along with their dresses came from Laura May and her Jimmy Choos!!  The 2 x Phantom Rolls Royce arrived to take the girls and Mum & Dad to St Margaret's Church in Aberaman.  The rain held off for Lauren to get in to the church but after a lovely service it was raining again so we headed straight off to the Coed Y Mwstwr Hotel, Coychurch, Bridgend.  We started photographing in the amazing new Hendre Suite, with the beautiful cake made by Emma Jayne of Aberdare, it was very cleverly designed to replicate Lauren's dress!  The colour theme for the day was pink and the chair covers and table decorations reflected this, they were beautifully decorated by Mathew & Onn.  The rain stopped and we photographed Lauren & Chris with their cars, they even got to have a drive of them in the hotel grounds!! The evening entertainment was provided by a DJ followed the live performance of the band 'Vegas Live'!
Our style of wedding photography is a mix of documentary photography, unobtrusively capturing moments with natural, Fine Art style bridal portraits.  For a further look at our images of our South Wales Wedding photography, please have a look at our Gallery or other Blog Posts and if you have any questions about our services don't hesitate to leave a comment below or contact us.