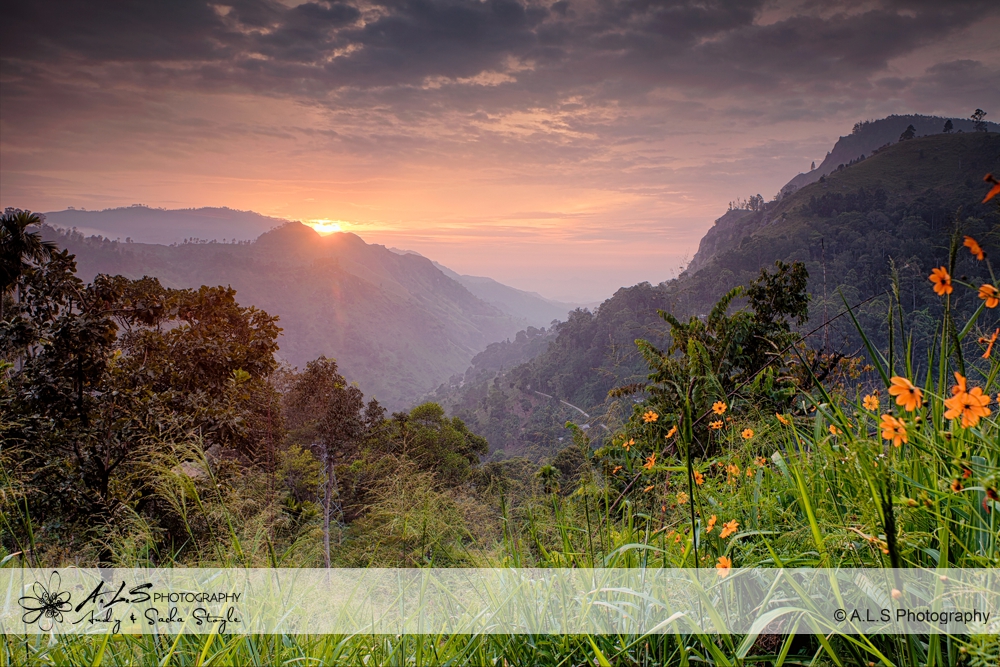 The Sri Lankan rail network dates back to British Colonial times.  The train journey between Kandy and Badulla in the Hill Country has to be one of the world's most scenic.  The first leg of ours takes us to Nanu Oya and nearby Nuwara Eliya.  We climb steadily out of Kandy through Pine and Eucalyptus forests passing many waterfalls along the way.  When we reach the mountain tops the forest gives way to endless tea plantations where the Tamil pickers are all busy with their work.  Inside the carriage is a carnival atmosphere and a large group of locals soon break out some drums and start singing and dancing. We were lucky to get 2nd class tickets which meant we had our own seats although most of the time is spent hanging out the windows and doors admiring the views and having friendly banter with the ever smiling locals – wow what a journey!
We stopped at Nurawa Eliya (often referred to as Little England) for a couple of nights.  The lakeside town has its own golf course and many colonial hotels and buildings one of which, The Grand Hotel is a must to visit for High Tea – also home to a fab coffee shop and Indian restaurant.  We decided to take a very early morning trip to the Horton Plains National Park with a fantastic circular hike that takes you to the breathtaking view of World's End, a near vertical escarpment that plunges to the coastal plains far below.  We also took a trip out to the Mackwoods Tea Plantation to see how the different grades of tea are made.
From here it was back on the train for a few hours of breathtaking scenery to the beautiful laid back village of Ella with stunning views through Ella Gap of waterfalls, Little Adam's Peak and Ella Rock.  With it's great selection of restaurants, coffee shops and cool mountain air this has to be our favourite place so far, next stop is Yala National Park……
For a further look at our images of our Cardiff, South Wales landscape and travel photography, please have a look at our
 other 
Blog Posts
 and if you have any questions about our services don't hesitate to leave a comment below or 
contact us
.