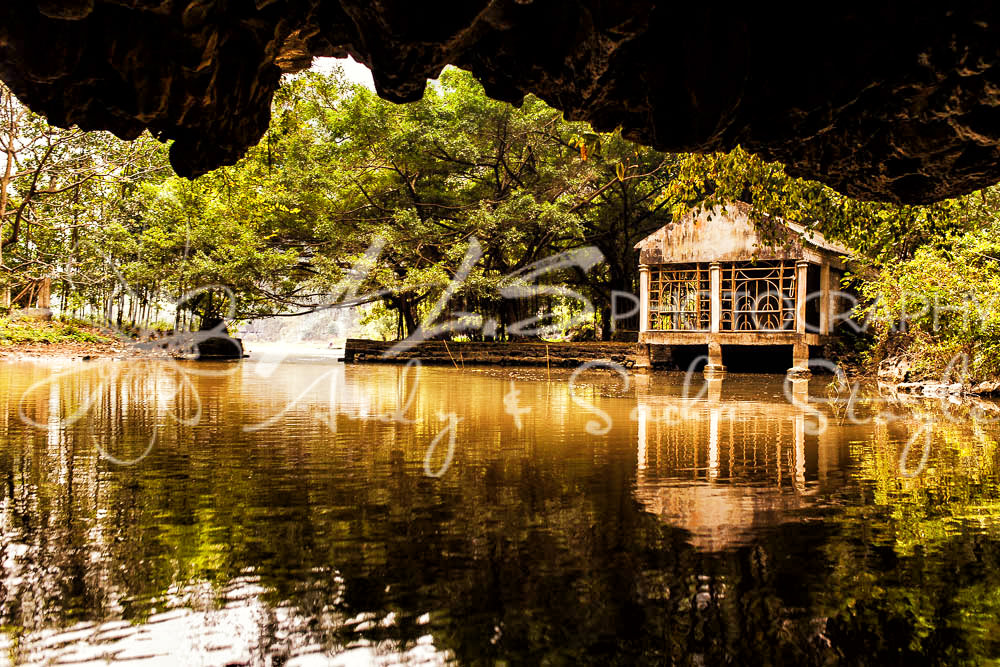 Ninh Binh Vietnam
We book our trip to Ninh Binh on the Red River Delta, this time bus, boat, bus and bus!  I think we've been had as the last bus is a local and not tourist bus.  It waits for an age before leaving and tries to pick up people and packages along the way, we now have an exercise bike on the passenger seat along with a growing pile of luggage!  The driver is so slow, he is averaging about 25mph – welcome to Asia!!
Ninh Binh is a non distinct local town mainly set up for day trips from Hanoi to the nearby national parks.  The morning is a little brighter but still very cold.  We hire a driver to take us to the beautiful Tam Coc (Three Caves) National Park where we are rowed up river through paddy fields, the limestone peaks tower above us.  We are steered through a series of caves and spot 3 different types of Kingfisher along the way.  The rowers have an amazing technique of sitting down and rowing with their feet!!!  We stop at a Chinese Pagoda and witness a ceremony led by a very wise looking bearded monk.  A very memorable trip and well worth braving the cold and the bus journey!!!
For a further look at our images of  travel and landscape photography please follow this link on our Blog posts and Gallery.  Our travel and landscape images are available for sale, please feel free to leave a comment below and don't hesitate to  contact us regarding any of our services.