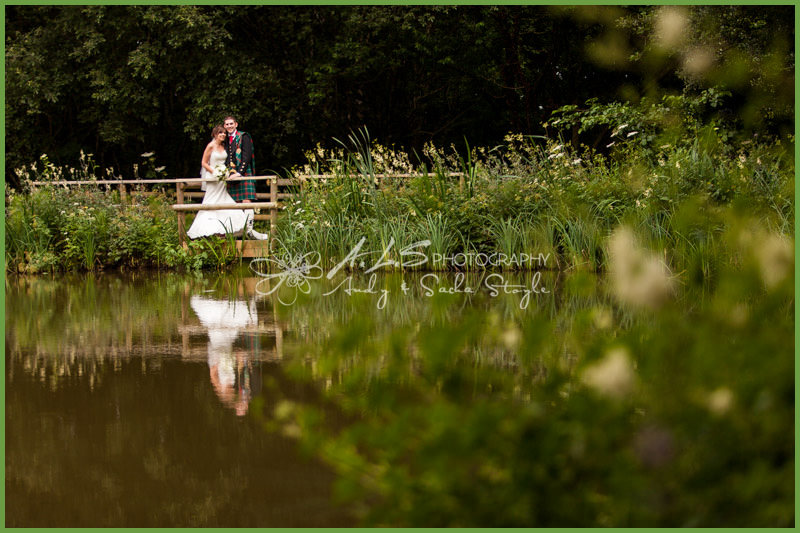 Llanerch Vineyard Wedding Photography
Here is a first look at some of our favourite images from Charlotte & Andrew's wedding, the first wedding reception to be photographed from the present owners at Llanerch Vineyard!  Charlotte & her parents and Bridesmaids got ready at the vineyard in the beautiful Cariad room and their theme for the day was very appropriately sage & ivory which was very befitting for such a countryside venue! Charlotte's dress was from Timeless Elegance and was just that, she looked extremely elegant and the Bridesmaids who were all wearing sage coloured dresses really complimented her.  The Groom and his Groomsmen, 2 young nephews and both the Dads wore tartan kilts so we were all glad that the temperature had dropped for the day!! The wedding had been two years in the planning since the proposal in Lindos, Greece and we were honoured to be asked to photograph the wedding as we have already photographed another member of the family's wedding.  The ceremony took place at St Isan's Church in Llanishen where Charlotte arrived 15 minutes early in her beautiful Beauford hired from Perfect Day Wedding Cars along with the vintage bus that transported the bridesmaids and both Mum's to and from the vineyard.  We were able to photograph in so many areas at the reception venue, from the Woodland Pathway to walking through the vines in front of the farmhouse that is now the restaurant, shop and some bedrooms.  The delicious food was provided by EJ Catering and the day went very smoothly thanks to the co-ordination of Emma Butler from Sylvie and Joan Creative Weddings and Events.  The evening entertainment was provided by the really cool band The Somebodys who had everyone up dancing straight after the First Dance!  The whole day was captured on video by Accesi.
Our style of wedding photography is a mix of documentary photography, unobtrusively capturing moments with natural, Fine Art style bridal portraits.  For a further look at our images of our South Wales Wedding photography, please have a look at our Gallery or other Blog Posts and if you have any questions about our services don't hesitate to leave a comment below or contact us.