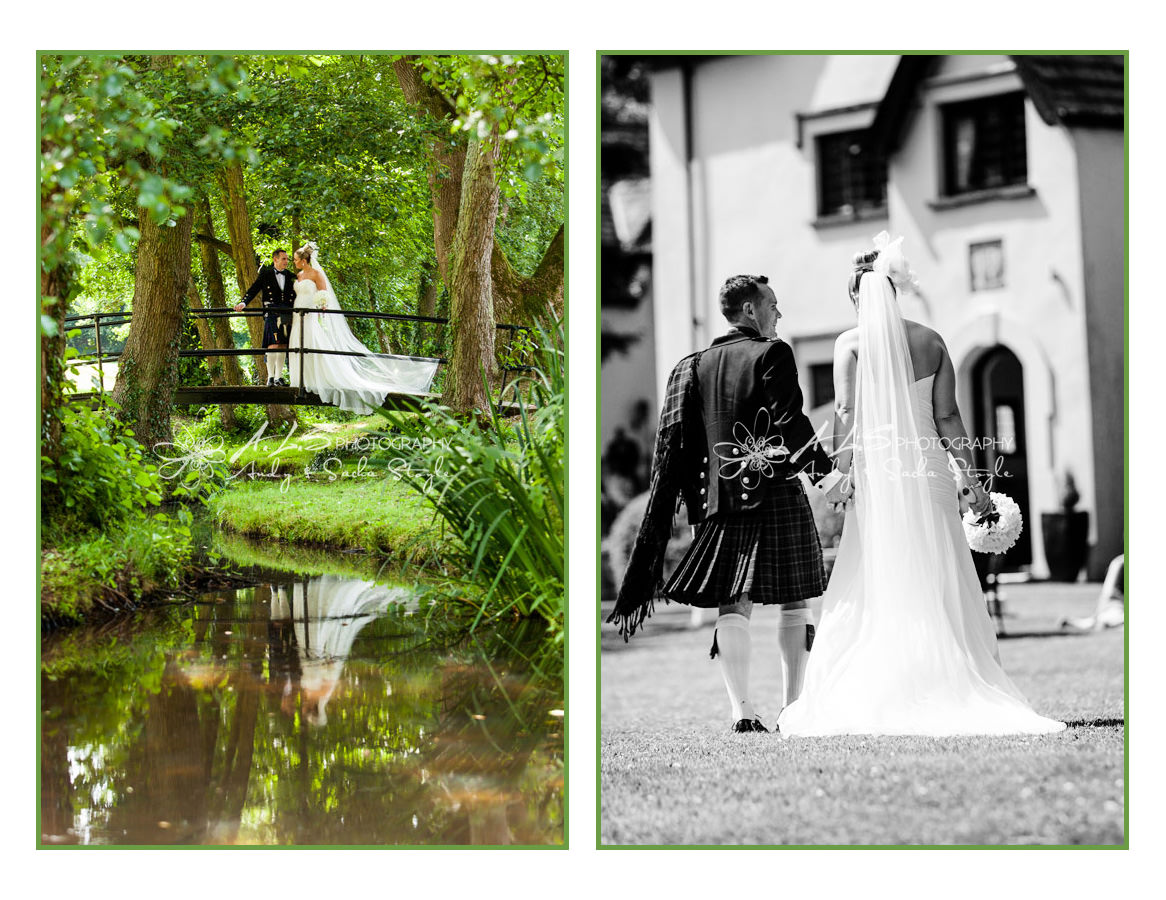 Wedding Photography Cwrt Bleddyn
Here is a first look at some of our favourite images from Sarah & Paul's wedding at the Cwrt Bleddyn Hotel near Usk.  Sarah & Paul travelled all the way from Brisbane Australia!!!! Paul came home with Sarah who is Australian, to reaffirm their vows with their 2 children and Sarah's family & Bridesmaids in tow! We started out at the Park Plaza Hotel in Cardiff with Sarah and her Bridesmaids where she had her make up applied by the excellent Kirsty from MAC make Up also with her Mum & dad and Nan and Paul's Mum helping out with preparations.  At the hotel we met up with Paul and his family and groomsmen who were all wearing kilts!  The ceremony and reception were both at The Cwrt Bleddyn Hotel in Usk and they had a Humanist ceremony, the first one we have ever photographed!  Sarah & her Dad and Bridesmaids were transported to the venue in a 1935 Vauxhall BXL 7 passenger Limousine from Henrietta Hire.  After the ceremony the guests had drinks in the courtyard and we were able to photograph their family & friends photographs in the lovely grounds, Sarah & Paul also had a ride in the car in the surrounding countryside.  As a surprise miniature ponies were instroduced to the lovely couple to present a 'lucky horseshoe'!  The whole day was captured on video by Andrew O'Leary  from SLR Creations.  Sarah & Paul then spent a fabulous week in Paris for their honeymoon.
Our style of wedding photography is a mix of documentary photography, unobtrusively capturing moments with natural, Fine Art style bridal portraits.  For a further look at our images of our South Wales Wedding photography, please have a look at our Gallery or other Blog Posts and if you have any questions about our services don't hesitate to leave a comment below or contact us.