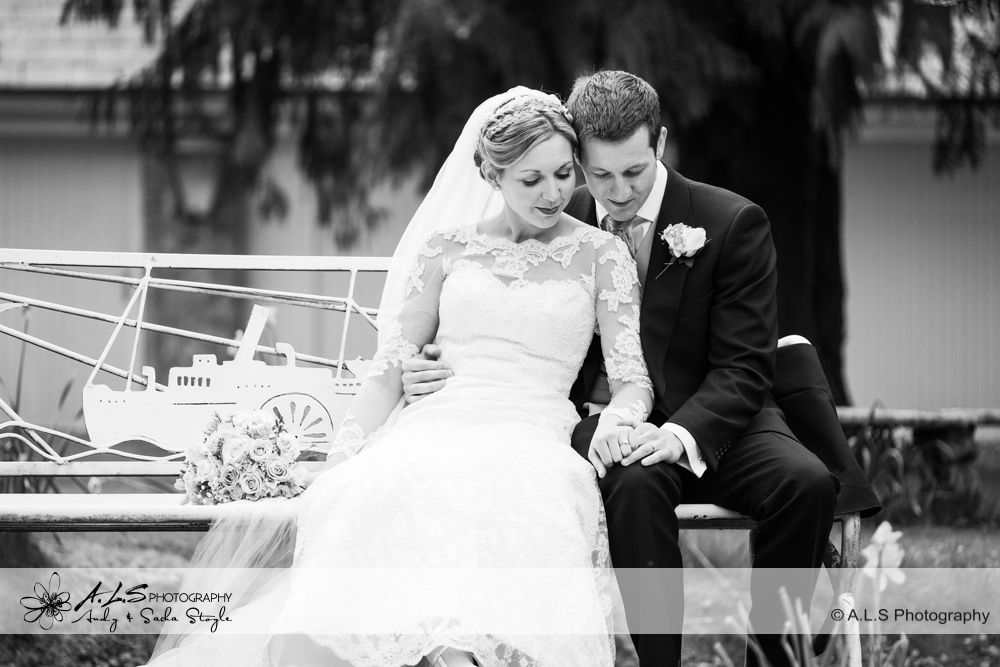 Pencoed House Wedding Photography Cardiff
Pencoed House Estate was the beautiful setting for this lovely couple's wedding day, a rare sunny day in April as their theme was all about the countryside and wild flowers, befitting of their chosen ceremony venue the gorgeous St John the Baptist Church, in Penhow.  It sits on the top of a hill surrounded by fields, just down the road from Rachel's parents home, we met up with Michael and his Groomsmen and Family there, his Brother Fergus stepping up to his Best man duties and Rachel's Brother being Usher.  It was a pleasure for everyone arriving in their own cars or on the bus provided to see Michael and the Groomsmen waiting to greet them in their smart Navy Morning Suits from Austin Reed Hire, with pale blue cravattes to compliment them and the gorgeous Bridesmaids dresses that were from Asos.  The Bridesmaids arrived with Rachel's Mum, Michael's niece and nephew joined them looking sooo cute, Lorcan performed perfect Page Boy duties and held a sign to walk down the aisle letting Michael know that Rachel was soon to follow!  She did not disappoint and looked absolutely stunning in her Augusta Jones 'Jo' Wedding gown from Clifton Brides, all of the girls and the Church flowers were designed by Deacon's Florist in Chepstow completed the vision. The church was quite small, but there was enough room for the guests and the Chepstow Male Voice Choir who were awesome and encouraged great singing!!  In keeping with Michael's Military roots, two of his former colleagues performed a 'Guard of Honour' at the entrance to the Church that made for a lovely photograph as the lovely couple were leaving.  At Pencoed House Estate the continued weather allowed us to photograph around the grounds, taking in the front lawn with the stream and bridges, also using the outside of the barn for the group photographs.  EJ Catering provided a delicious Wedding breakfast, once the speeches had taken place, unusually, so that everyone could relax and enjoy the food!  once the amazing cake had been cut – made by a friend of theirs Sophie Beasley, the room was quickly cleared and the band The Cherry Beats set up to kick off the evening proceedings starting with the First dance, we left the Wedding Party with everyone on the dancefloor, clearly enjoying themselves!
If you'd like to get in touch or view more weddings from Cardiff Wedding Photographers Andy & Sacha of A.L.S Photography please visit our contact and blog pages and feel free to have a look around.