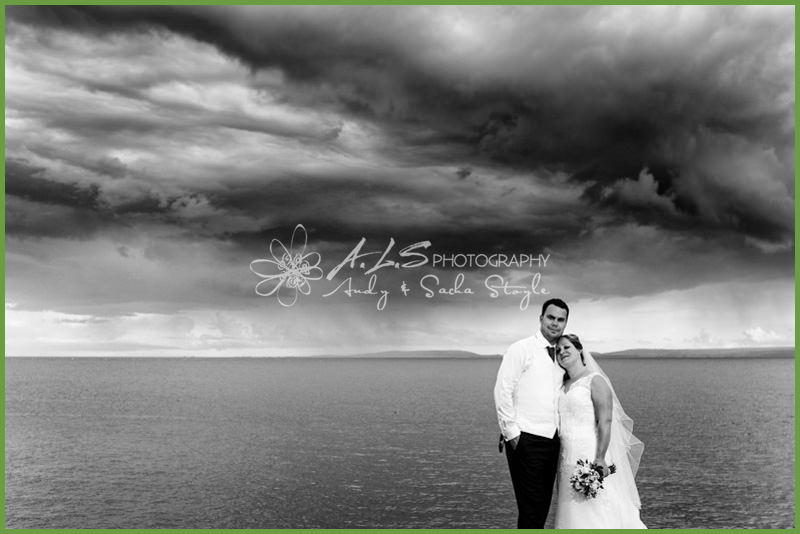 St Donats Castle Wedding Photography
We were lucky to work locally again last Saturday at the stunning St Donats Castle and Church for Ceri & Phil's fab Wedding Day!  We started our day in Dinas Powys at Ceri's parent's house, she was back from the hairdresser when we arrived, her Sister, Zoe was doing her make up and Dad, Ian, was cooking their breakfast on the barbeque outside! The 3 Bridesmaids got into their Royal Blue dresses before helping Ceri into her beautiful dress from Berketex Brides that had lovely lace detail on the shoulders that followed down through the whole dress and the flowers from the Market Garden in Ely complimented all of the dresses and suits.  Proud Mum, Margo & Dad were waiting at the bottom of the stairs with the Bridesmaids and we then went outside in to the immaculate garden for some photographs.  Phil, the boys and his family were waiting patiently at the church in their smart navy suits from Jo Mclaren in Teddington. It was lovely to see Father Anthony again, he gave a lovely service and made everyone feel relaxed and welcome.  The weather was 'unexpectedly' gorgeous so we were able to take all of the photographs outside, everyone walked back up the hill from the church to the castle and had welcome drinks and canapés in the courtyard and out on the terrace. After the tasty wedding breakfast, provided by the Town and Country Caterers we went with Ceri & Phil down to the waters edge, it had poured down whilst they were eating so there were some cool clouds to incorporate!  All their guests were great fun and took part in a Marryoke of Journey's Don't Stop Believing filmed by Sally & Emma of Orchid Films, for a look at the hilarious results click here.  After cutting the cake that was made by Bridesmaid, Rhianna, they took to the dancefloor and once their first dance had occurred the brilliant band 'Session' took to the stage, they were also guests, Ceri was also one of the other Bridesmaids!
Our style of wedding photography is a mix of documentary photography, unobtrusively capturing moments with natural, Fine Art style bridal portraits.  For a further look at our images of our South Wales Wedding photography, please have a look at our Gallery or other Blog Posts and if you have any questions about our services don't hesitate to leave a comment below or contact us.