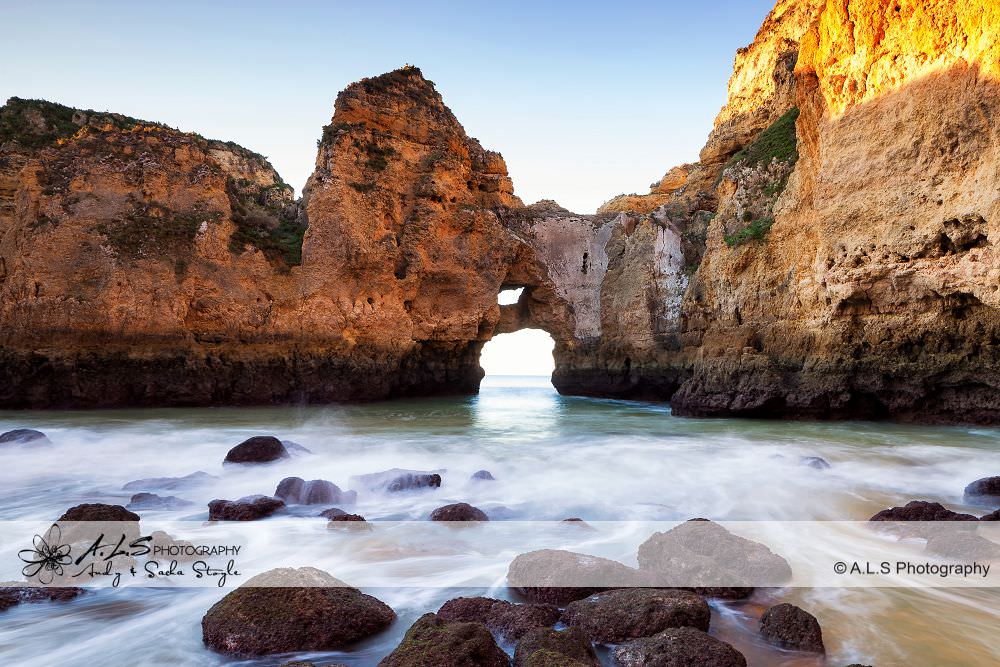 Landscape Photography Lagos Algarve
Just had chance to go through some of our winters trip to Spain & Portugal this morning, I'll get there eventually!!  Here are some images from Praia Da Luz, some sunrise and afternoon shots at Ponte Da Piedade and some dusk shots at Praia Do Camilo which as it happens has a very nice bar on the cliff top!! The latter two are on a headland just outside the town of Lagos – an absolute stunning stretch of coastline!  Climbing down the last section of the cove in Ponte Da Piedade proved a bit of a challenge with my gear and tripod but definitely worth it when you get there – as long as the tides not in of course!
For a further look at our images of our Cardiff, South Wales landscape and travel photography, please have a look at our other Blog Posts and if you have any questions about our services don't hesitate to leave a comment below or contact us.