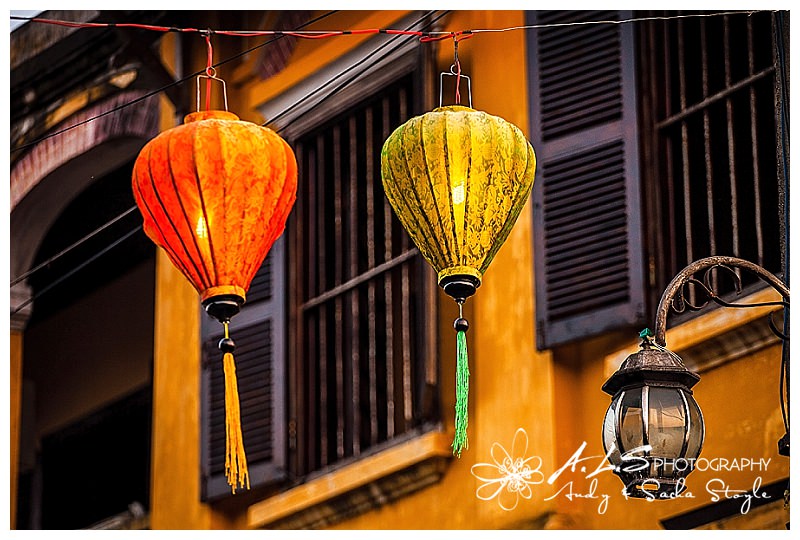 Hoi An Central Vietnam
About 30 to 40 minutes South of Da Nang is the beautiful town of Hoi An, a Unesco World Heritage Site.  Once known as Faifa, Hoi An was the commercial capitol of the Cham kingdom which controlled the Spice trade with Indonesia between the 7th and 10th centuries.  The Old Town is a maze of lanes and alleyways, full of Chinese shophouses mainly serving the tourist trade.  There is a lovely atmosphere at night just as the sun goes down and the thousands of Chinese lanterns light up.  Some people may hate the amount of tourists this beautiful town attracts, the upside of this is an abundance of great hotels and restaurants – oh and propper coffee!!!!!!  In reality many busloads head back to nearby Da Nang and the beaches in the evening so it is still easy to get lost in it's charm.  We love it!! it's our favourite town in Asia so far!  We also find our favourite hotel in Vietnam, the Thanh Binh Riverside, we initially book in for 3 nights and end up spending 8!
For a further look at our images of  travel and landscape photography please follow this link on our Blog posts and Gallery.  Our travel and landscape images are available for sale, please feel free to leave a comment below and don't hesitate to contact us regarding any of our services.